---
It occurs to me that I don't think I've shown you the Bougainville Avenger, and I can't find it if I have, so here it is with my father and the Corsair Avenger.... no, he doesn't play a note!! He's 93 this year and still travelling the world on his own...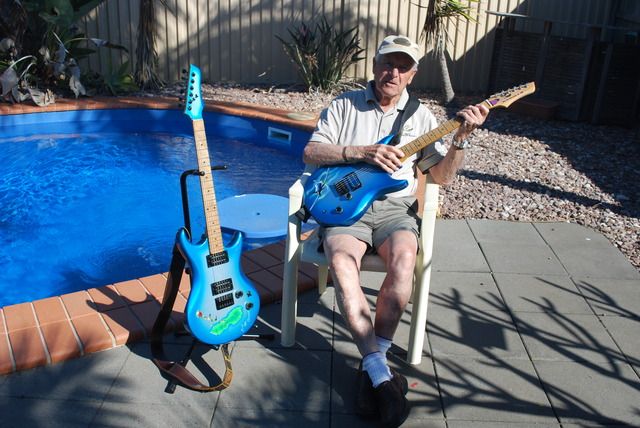 .. the helmet on the Owen gun because the diggers actually wore tin hats in the dark green, and the red there is the ANZAC poppy...




I haven't put the Rising Sun emblem on the headstock because I haven't found anyone who'll do a waterslide transfer with metallic ink for less than a kings' ransom!!

I've finally got my arse into gear and have re-fretted the neck for my rat Avenger, and have bought P90s for it, which sound just excellent in my Westone Spectrum ST, for those with a Phoenix who wish for a change of sound!! So, a little going on...