Sunday, September 23, 2007, 06:42 AM -
Models
Set neck LP copy, black with rosewood fretboard, gold hardware, 5-way tone spectrum selector knob (see MPC guitars for details)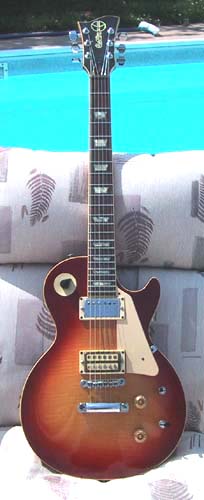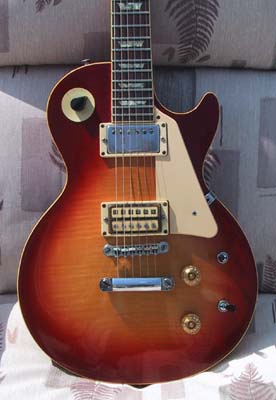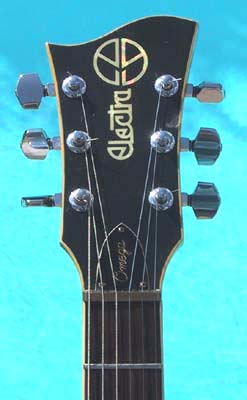 The Omega was the first Electra to carry the 5-way tone spectrum knob designed by Tom Presley that would later become a trademark of the MPC guitars. Headstock was open-book shape in 76 and fan shape for all other years.
Like most Electras with a fan-shaped headstock, the Omega was believed to be made by Matsumoku.
From the 1977 catalog: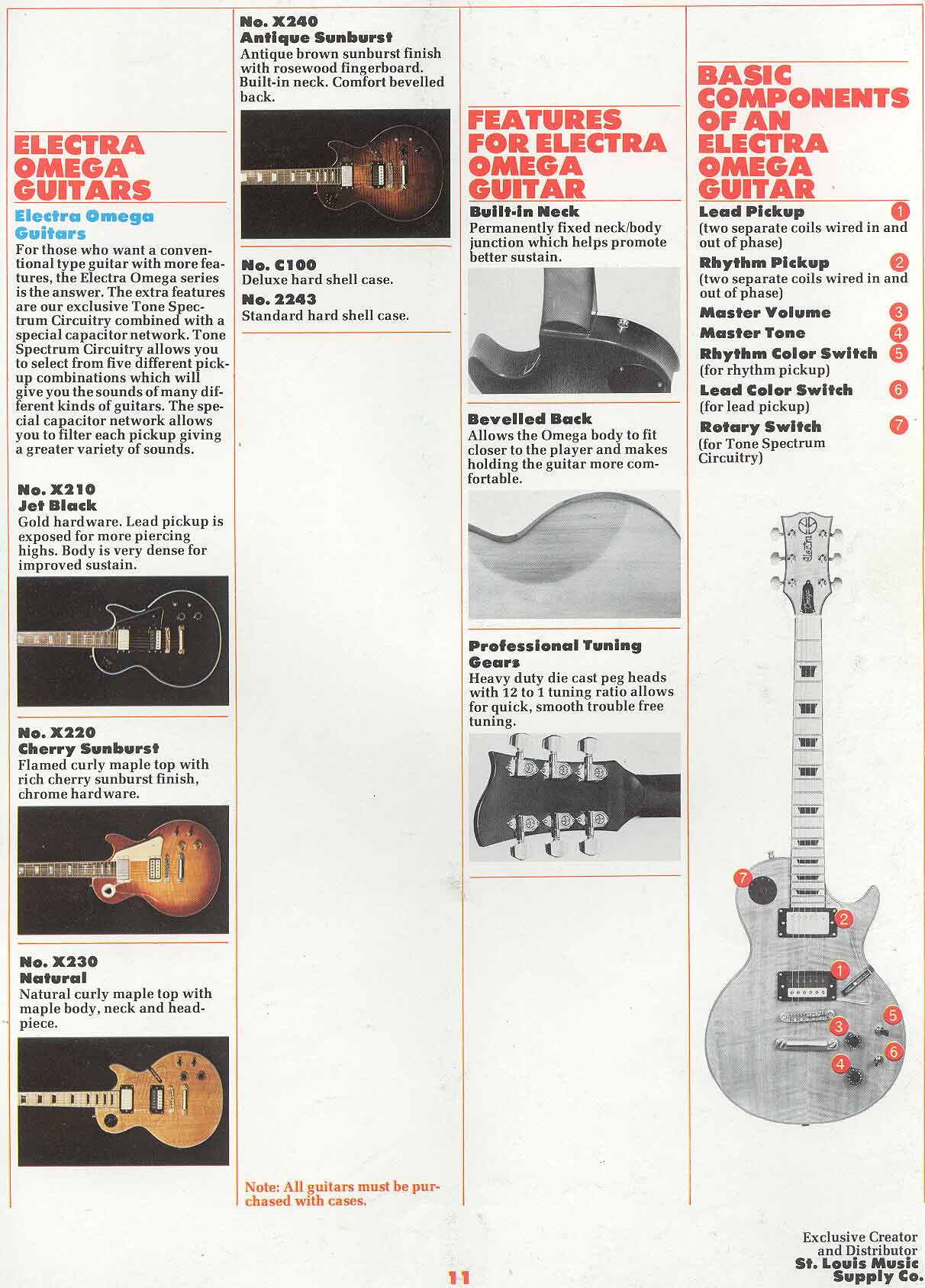 Thursday, January 31, 2008, 06:48 PM
This Electra Omega X220 has the original tuners. The pickguard is missing, all the other Omegas I've seen have an exposed coil pickup at the bridge, a 5 way rotary pickup selector, and two knobs and two toggles...this one evidently has been altered to be more like a LP.
Thursday, February 7, 2008, 01:06 PM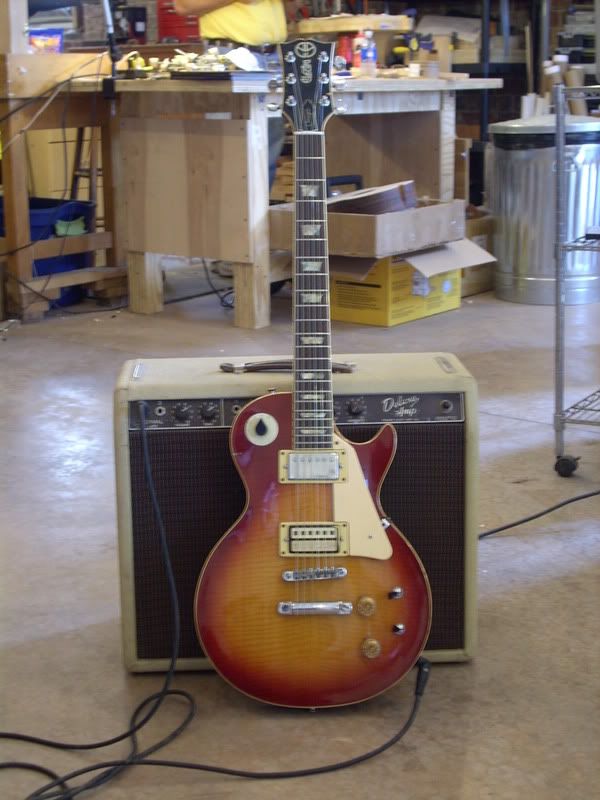 This is a (kinda blurry sorry) before shot of my Omega. I gave it the works and did a plaining and refret and changed it tp a LP style set up. I want to hand guide some double creams for her. Personally I thought the old pickups left something to be desired and I never played it. Nows it's gonna be hard to put down.
after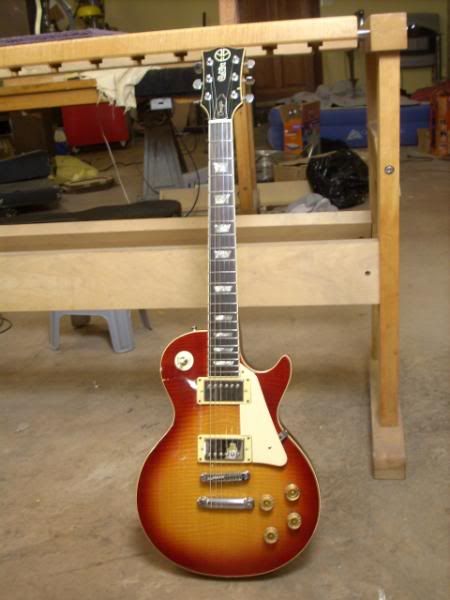 Tuesday, March 11, 2008, 02:41 PM
Hey all.
I have a 1976 Omega (pre-lawsuit) and I'm looking for an original tuner as one of mine snapped off due to a fall...can anyone help me out? The original, two-screw tuners are very hard to find.
Thanks,
andrew@remoter.com
Tuesday, March 11, 2008, 02:42 PM
Oh, and mine has the gold tuners, BTW.
Comments are not available for this entry.