Sunday, October 7, 2007, 06:55 AM -
Models
Cherry mahogany bolt neck Flying Vee copy, rosewood fingerboard, chrome hardware.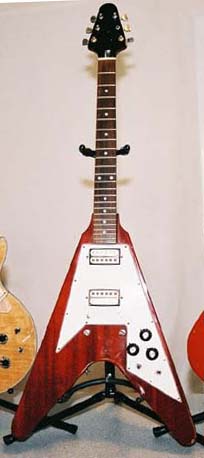 From the 1977 catalog: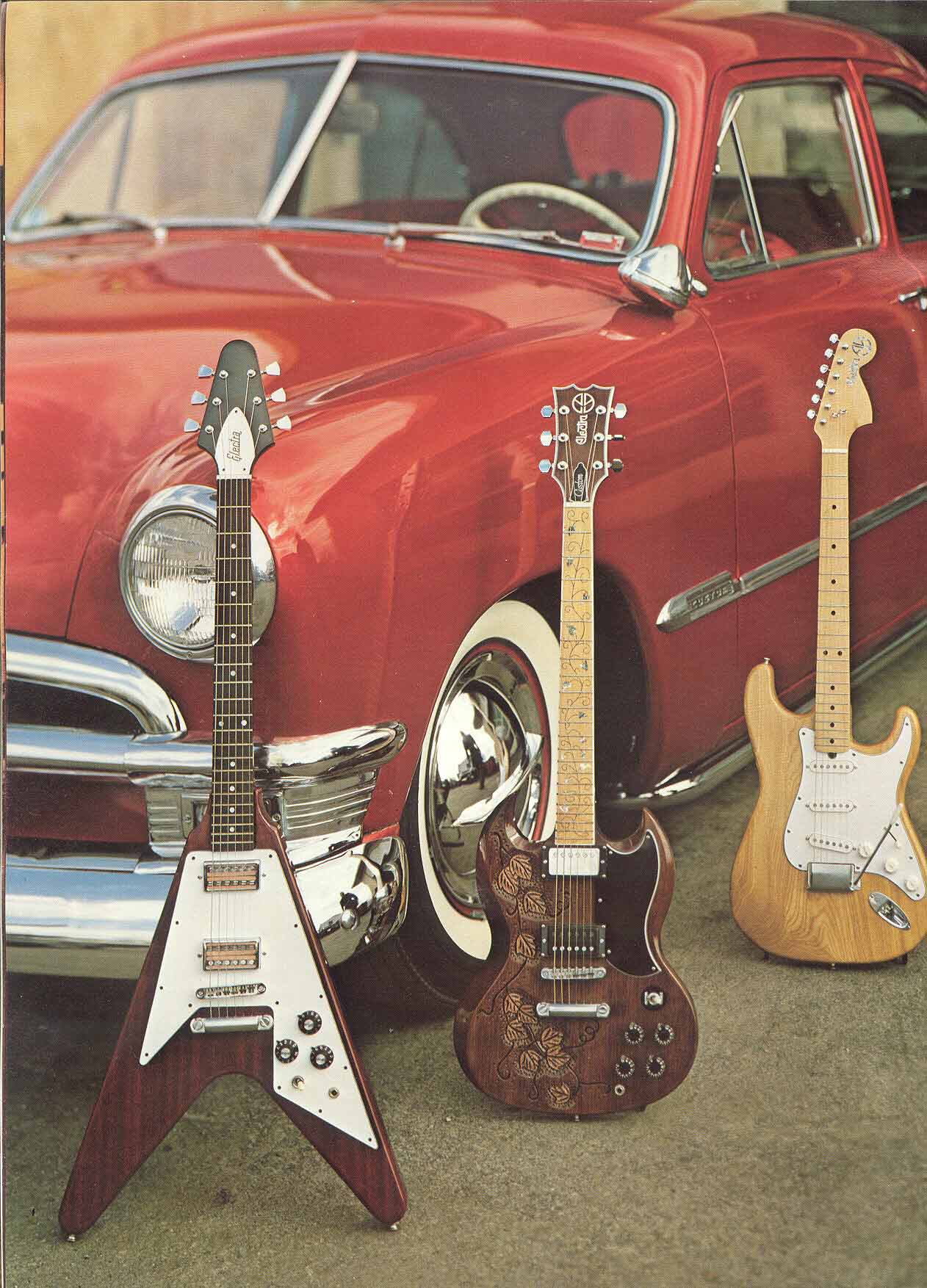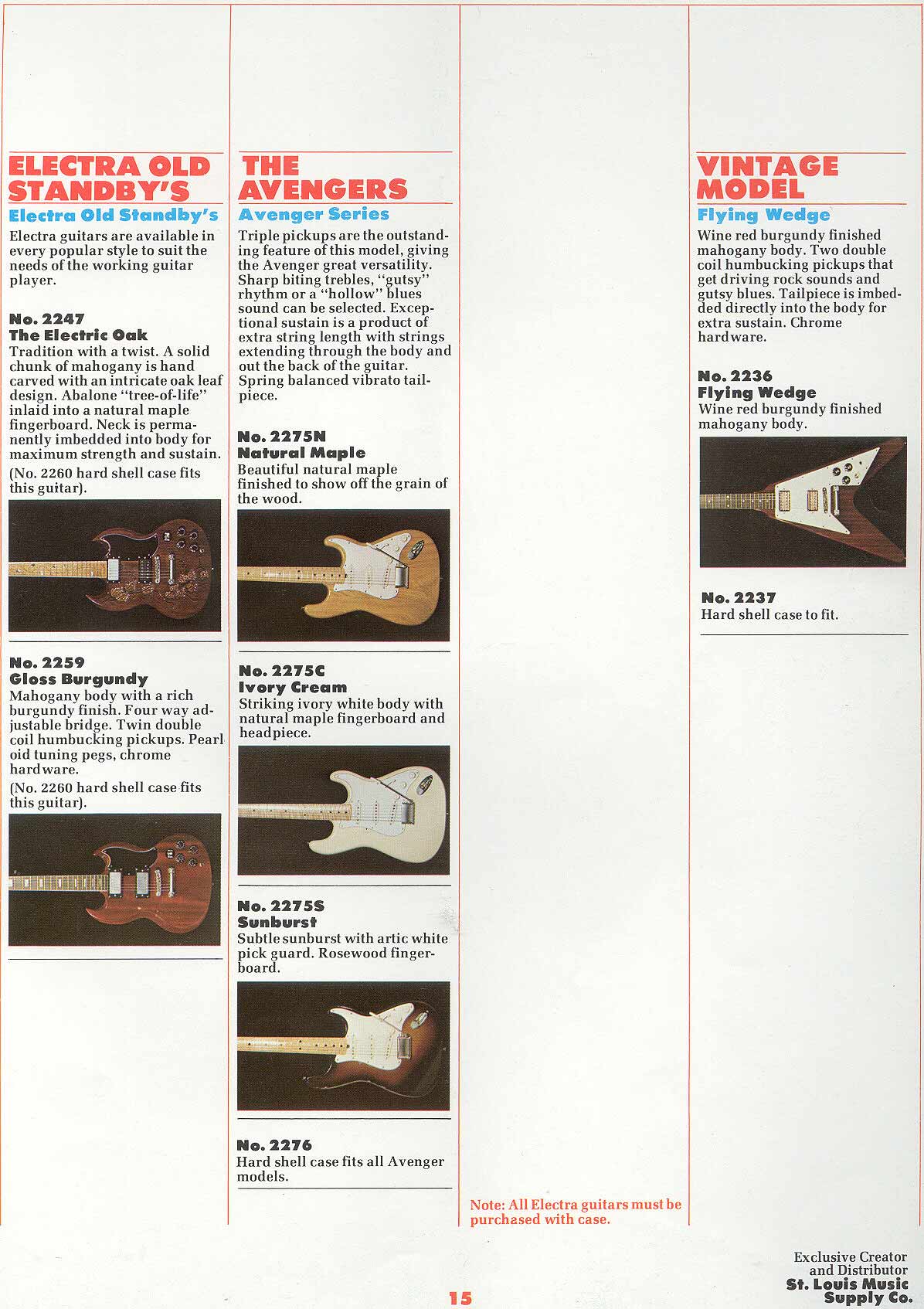 This 2236 has been customized with new pickguard, wiring, pickups, and a bigsby style trem:
Thursday, February 7, 2008, 11:33 AM
This V spent the last 20 years in its case under a bed. All I had to do was take it apart and give it a good cleaning. Original owner didn't change anything, so this is how it came from the factory. The only change I made was to relocate the lower strap button to the inside of the "v", right below the tailpiece. Originally it was on the bottom of left (or top as you are playing it) bout.
Comments are not available for this entry.