Saturday, April 14, 2007, 08:28 AM -
Models
Bolt neck LP copy with Flamed Maple top and gold or silver hardware.
Early versions had an open-book style headstock, italic logo, and a maple fingerboard; while the later versions had a divided style headstock and the peace-sign style logo and name along with a rosewood fingerboard.
The later model seems to be Matsumoku, but the earlier model is uncertain in origin- most likely made by Matsumoku or Fuji gen Gakke.
A later-style 2249: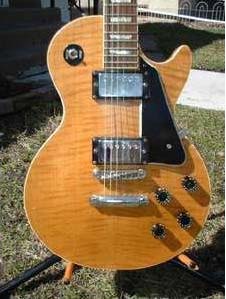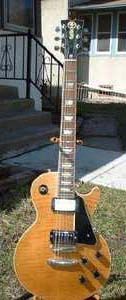 An early-style 2249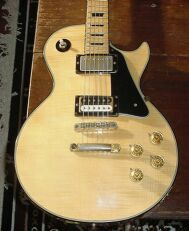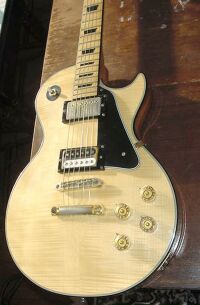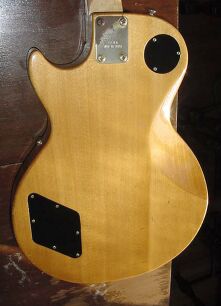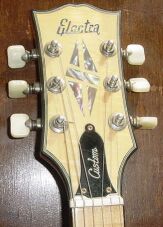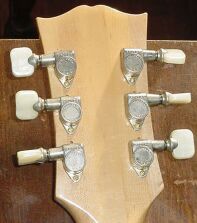 From the 1977 catalog: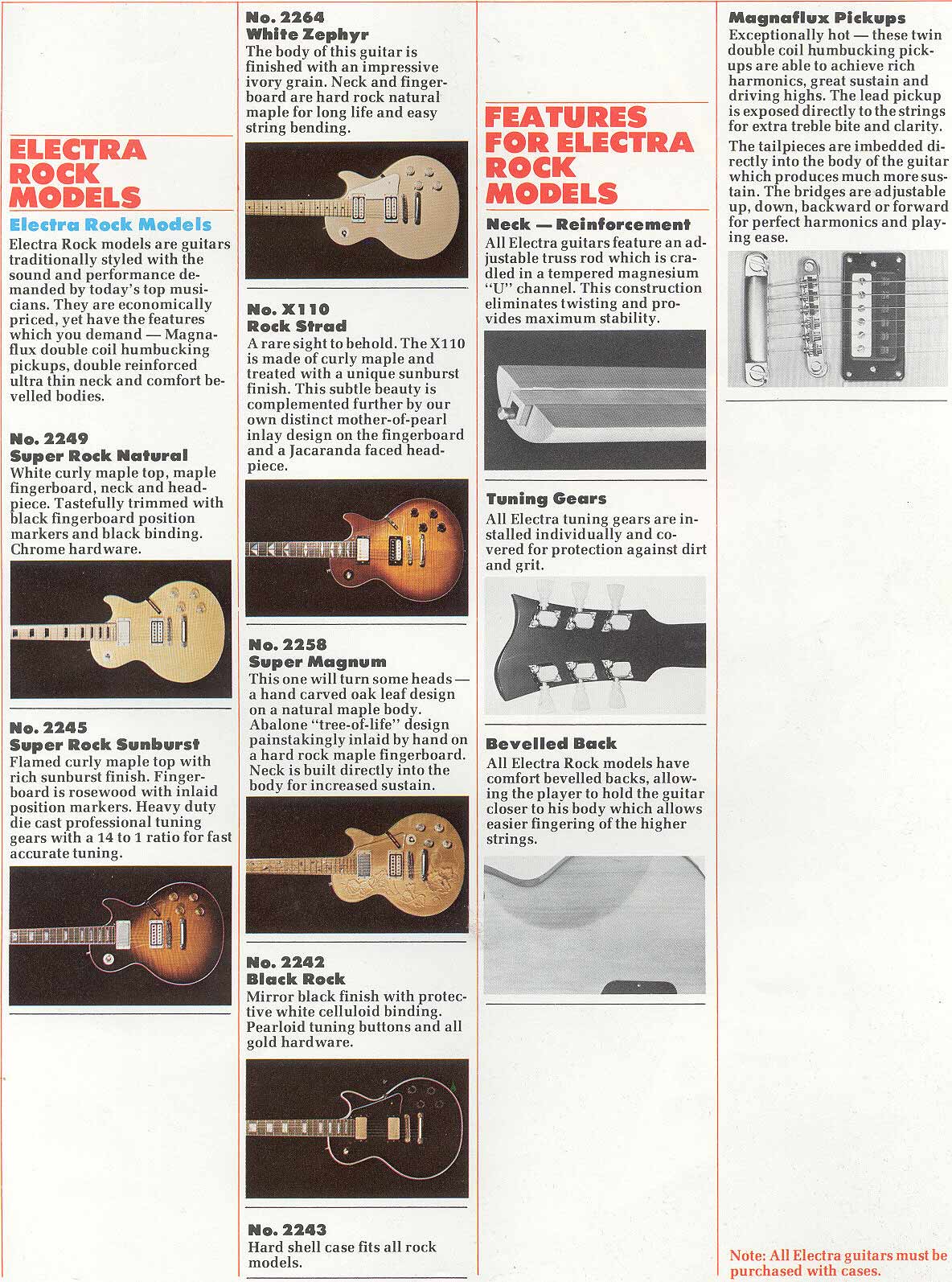 From the 1981 pricelist: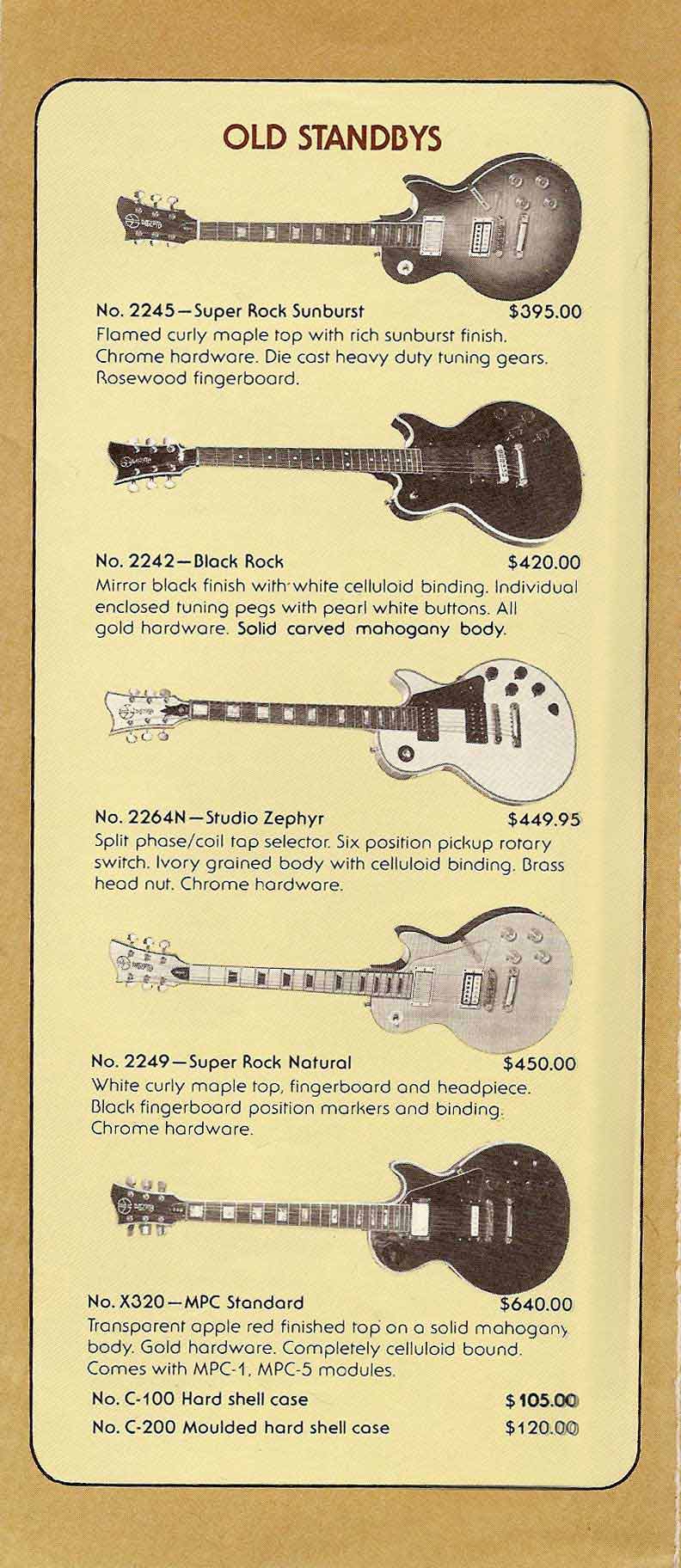 Thursday, February 7, 2008, 01:00 PM
Alright here she is. I love this guitar she could use a fret job and it didn't have stock pick ups so there have been some changes. A set of hand guided zebra's live in thar now. And wow it sounds great.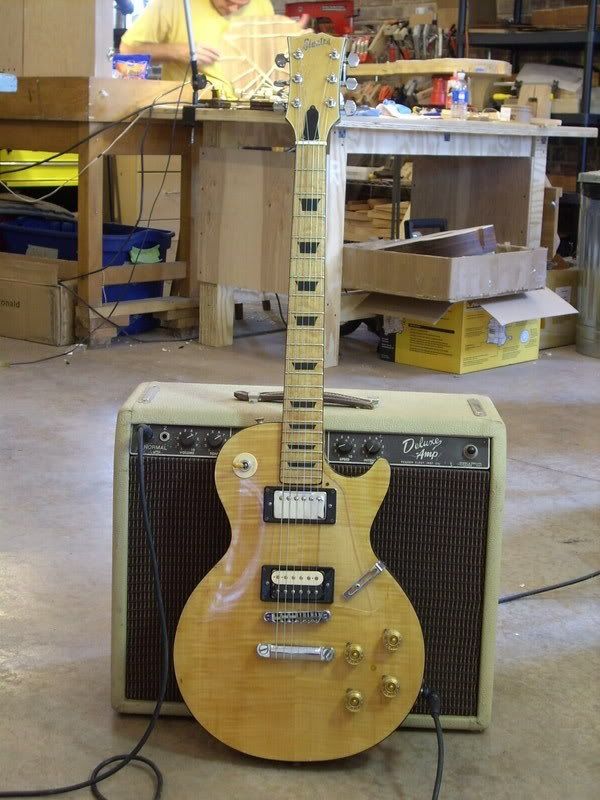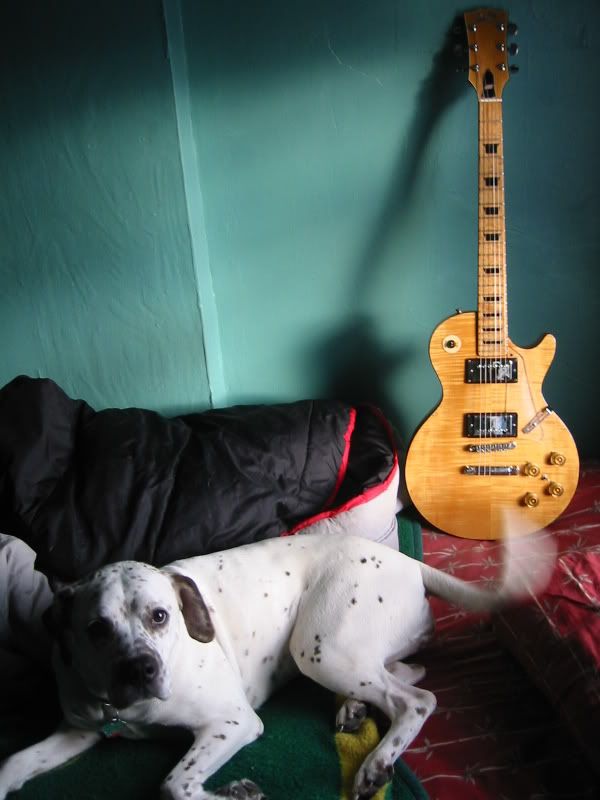 Comments are not available for this entry.