Saturday, February 16, 2008, 10:59 AM -
Models
Like the X630 bass and X130 guitar, two series exist. All are bolt neck double cutaway with ash body, maple neck, chrome hardware, brass hardtail bridge with two double coil pickups with 3-way selector, active EQ circuit.
The early (1981-2) seris had a black pickguard, brass nut, brass knobs.
X640N (natural)
X640S (stained)
X640B (black)
X640W (white
The later (1983+) series had pickups installed flush into the body with no pickguard, and black knurled speed knobs.
X630NA (natural)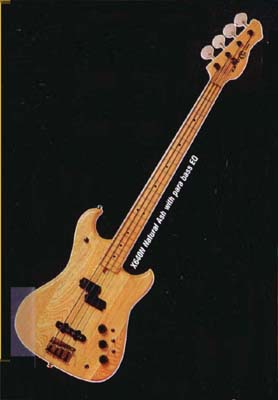 The lucky bass player has five different finish versions of this active EQ model, compared to the guitarist's one for the X150. The X640W might be one of the rarest of all Electra Phoenix, at present we have no image of one and only the catalog's mention of its existence.
From the 1981 pricelist: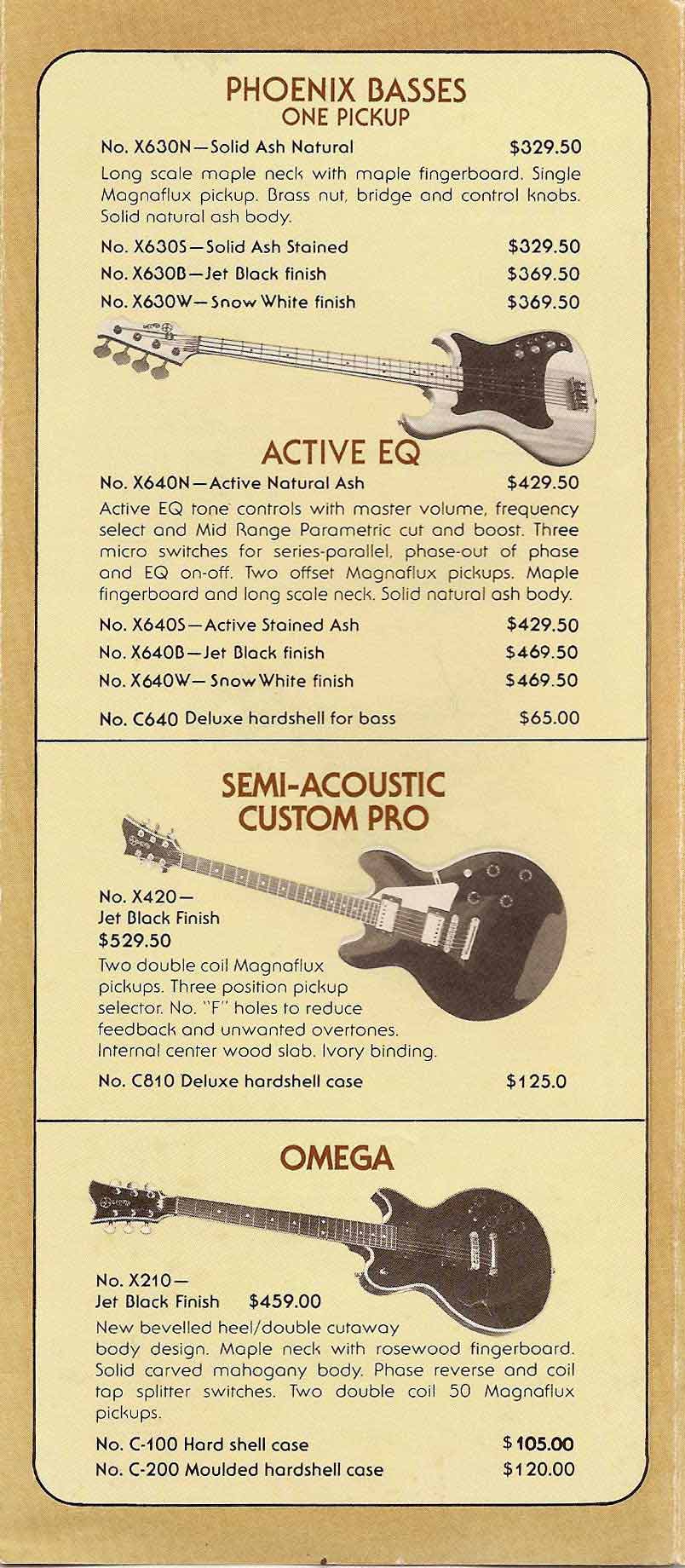 Next