Tuesday, October 2, 2007, 08:33 AM -
Models
Set neck double cutaway hollowbody with no f-holes, antique sunburst finish, rosewood fretboard with dot inlay markers, open coil humbuckers.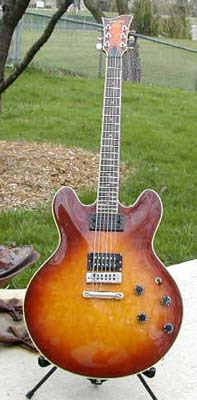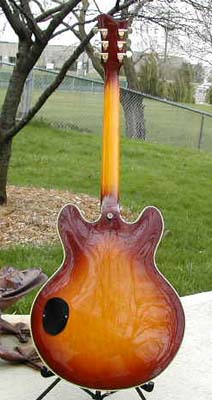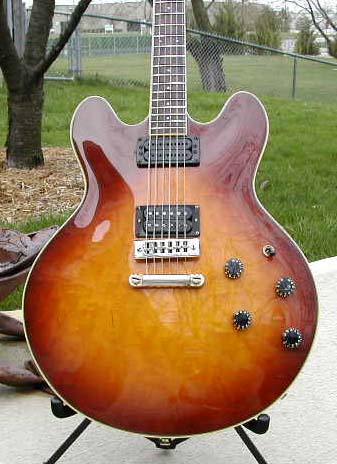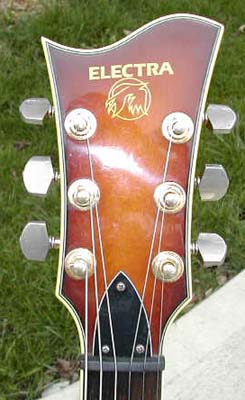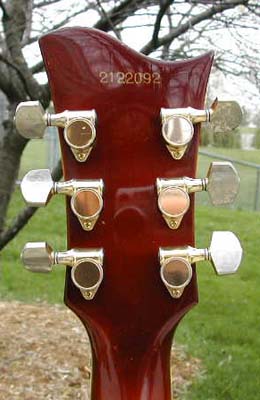 This model has clearly evolved away from copy status into the original designs of the 80's. Note the serial number, high production numbers in 12/82 leading to this 7-digit example. The Custom Pro was clearly intended to represent the high end of Matsumoku luthiery.
Comments are not available for this entry.