Monday, October 8, 2007, 06:46 AM -
Models
Bolt neck SG style bass with Cherry finish, slotted headstock, chrome hardware.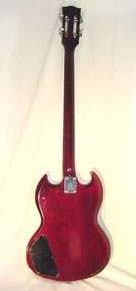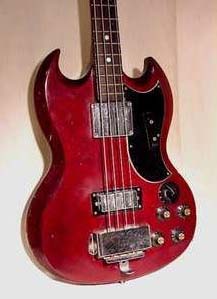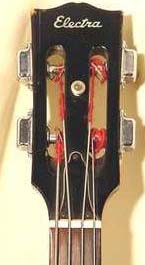 Like the 2250, this bass carries an unusual early style Electra logo not seen on many other models; it is very similar in style to the early Ibanez logo, suggesting it was certainly sourced from Hoshino and probably built by Fujigen.
From the 1972 catalog: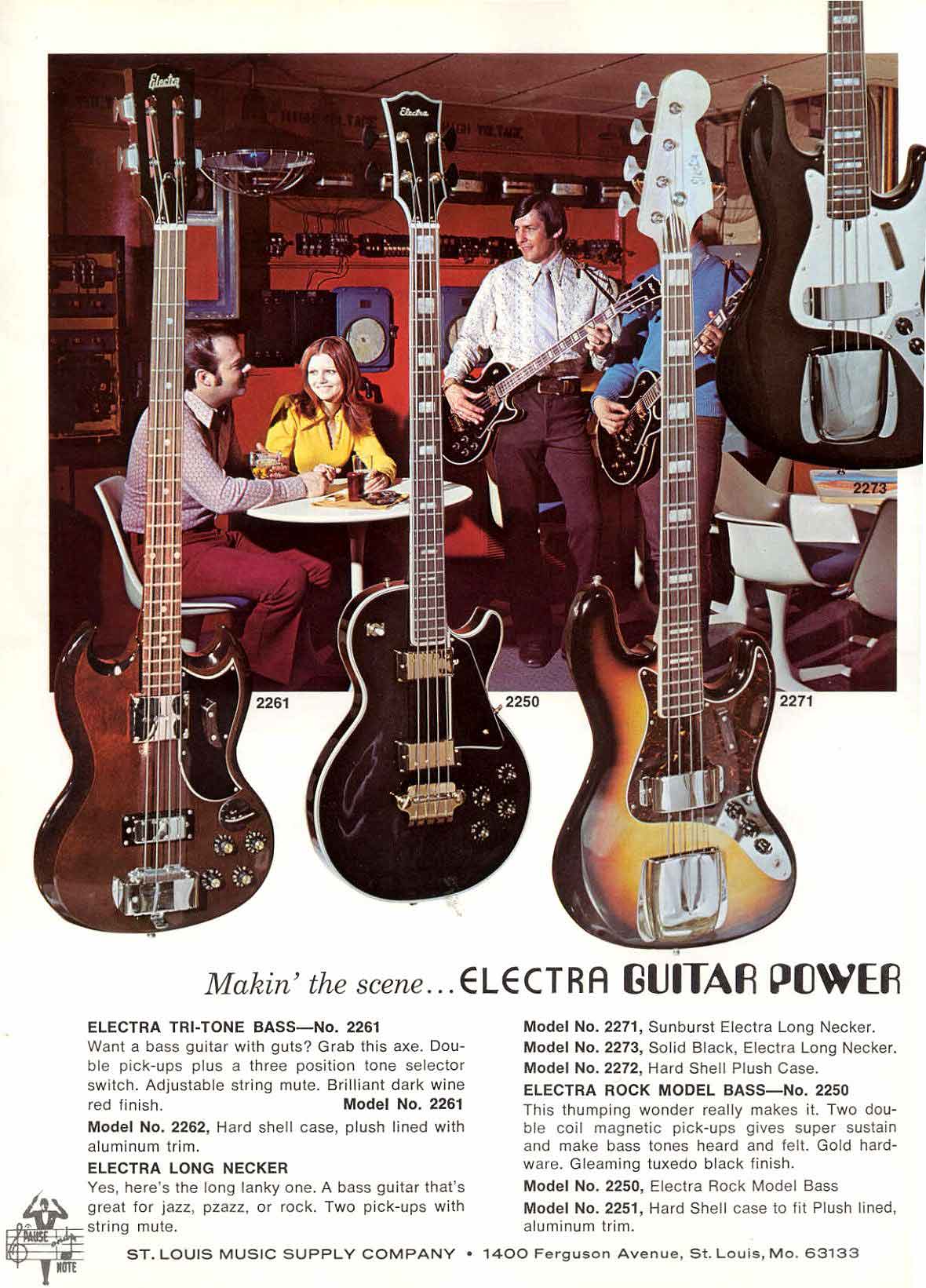 From the 1977 catalog: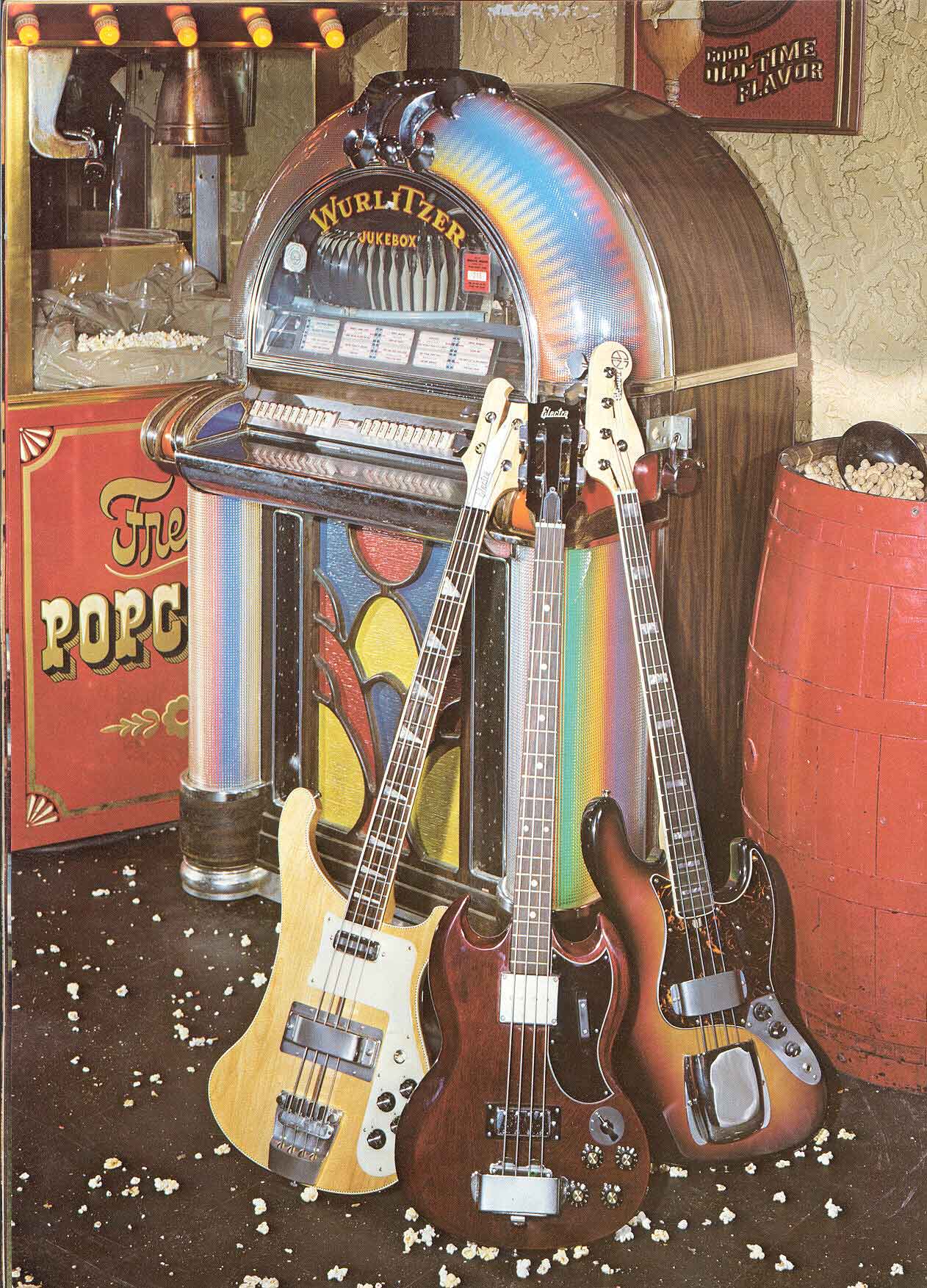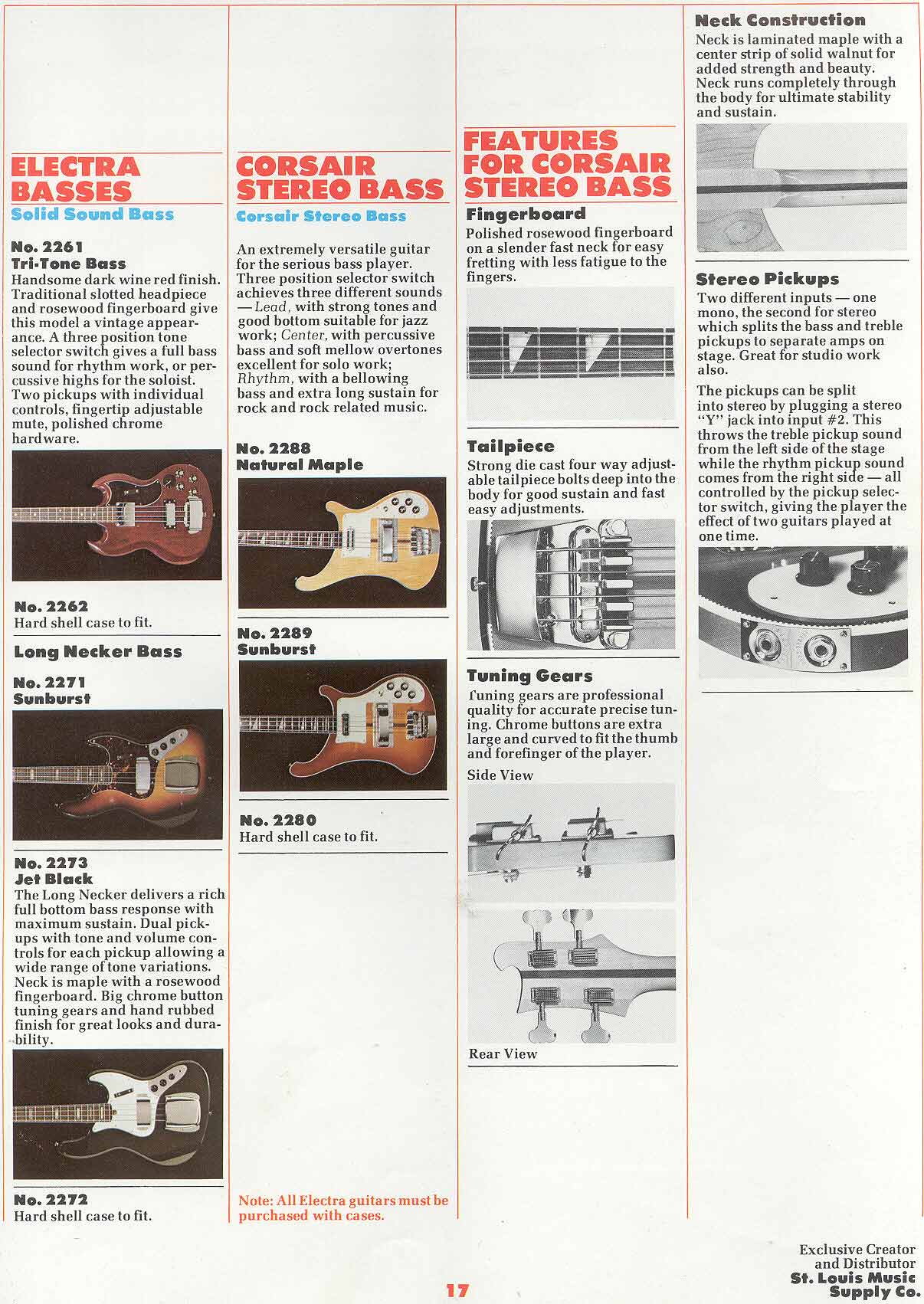 Comments are not available for this entry.