Wednesday, January 23, 2008, 12:47 PM -
Models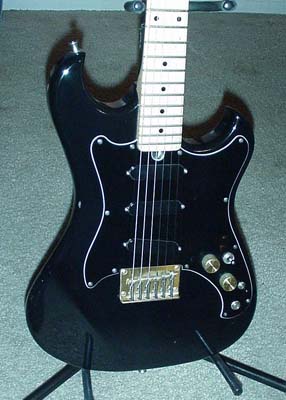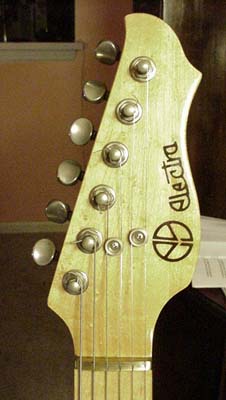 Bolt neck double cutaway with ash body, maple neck, black pickguard, chrome hardware, brass nut, brass hardtail bridge with strings through body, and three single coil pickups with 3-way selector and fat switch (middle on), brass knobs.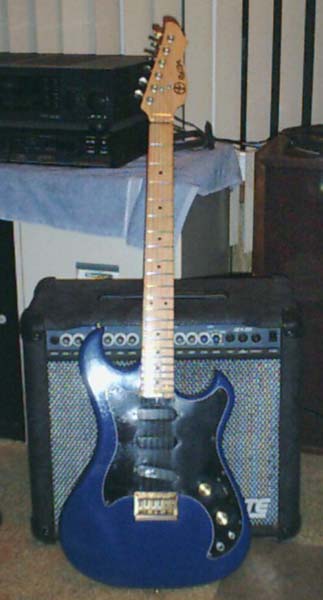 Standard models:
X140N (S-S-S)(natural)
X140S (S-S-S)(walnut stain)
X140B (S-S-S)(black)
Custom models had premium tuners, Canadian rock maple bodies:
X140W (S-S-S)(white)
X140R (S-S-S)(red)
X140BL (S-S-S)(blue)
The X140 was one of the first Electra Phoenixes to appear in late 1980. The standard models have wonderfully resonant figured ash bodies, and the brass nut and hardtail string-though bridge add to the great tone.
X140 is one of the few model numbers to be used by two different models- confusingly the number returned to use in 1985 after the Electra Phoenix had been renamed the Westone Spectrum. (The Spectrum DX was numbered X140, but instead of being an updated S-S-S, the DX was really an H-H like the X135 with the upgraded hardware of an X189.)
From the 1981 pricelist: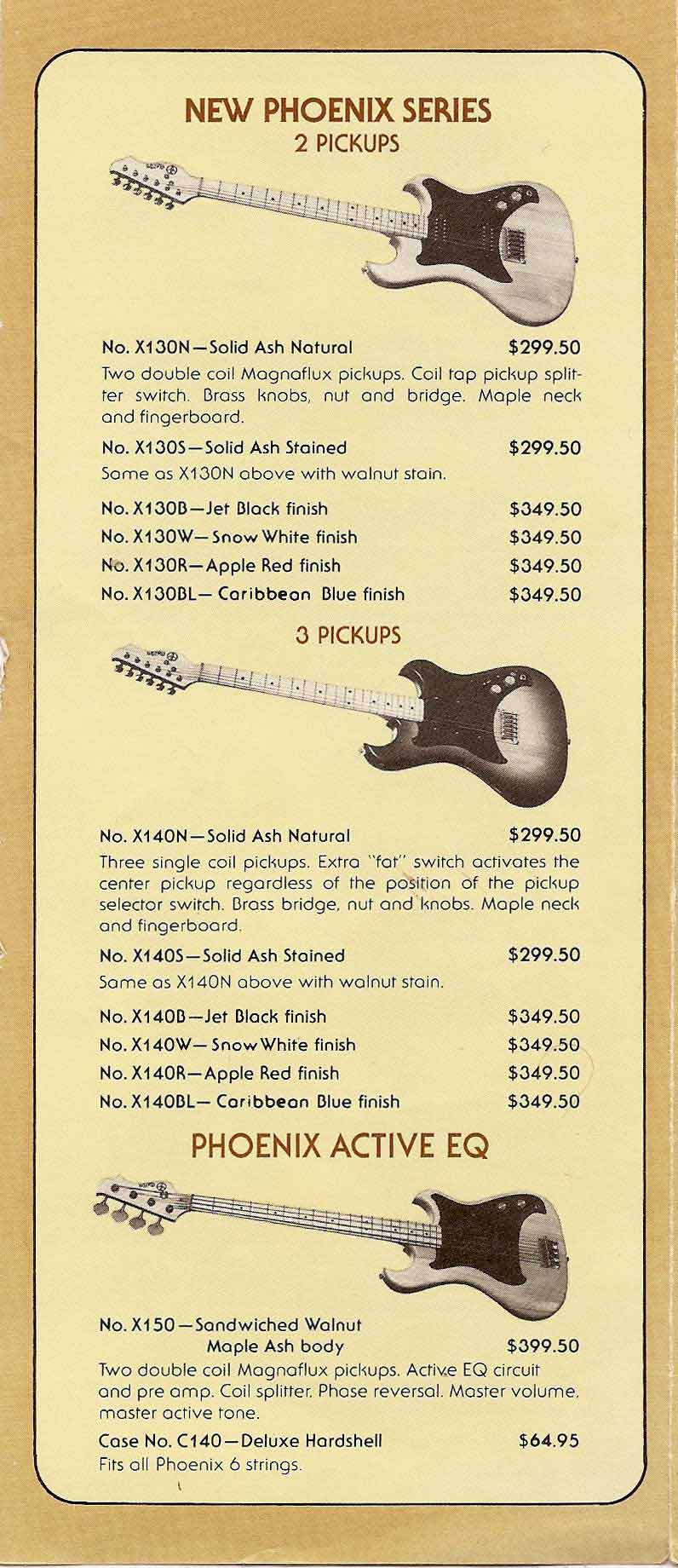 Sunday, July 27, 2008, 11:20 AM
This is the Walnut Stain X140. I scored it for twenty bucks. When I first dismantled it, the pickups and hardware came sepearte from the body entirely. Spmeone before me had destroyed the wire connection. So I had them repaired, got some quick knobs for the body, and it plays great. I'm making some replacement brass knobs soon.
[IMG]http://i246.photobucket.com/albums/gg102/Sherade/ElectraX140repaired.jpg[/IMG]
[IMG]http://i246.photobucket.com/albums/gg102/Sherade/ElectraX140002-1.jpg[/IMG]
Comments are not available for this entry.