Thursday, October 4, 2007, 11:31 AM -
Models
Set mahogany neck and body, tobacco sunburst finish. Black pickguard, bowtie fret markers, Super Magnaflux pickups, MPC onboard electronics.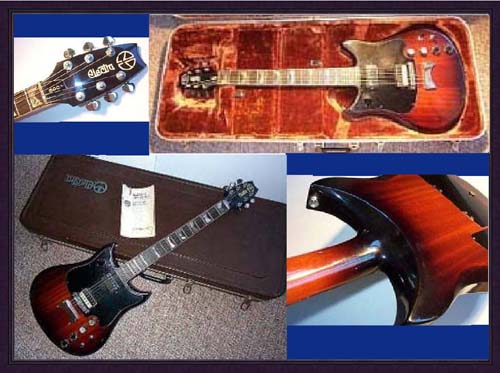 The Outlaw was one of the first Electra guitars to have a truly new and original design. Even the headstock is a shape not shared by other Electra guitars. It was also an early endorsement guitar, endorsed by Tampa band The Outlaws, best remembered for their 1975 hit "There Goes Another Love Song".
The Outlaw combined many of the innovations Tom Presley had developed in the Omega- brass nut and bridge plate for resonance, as well as the new MPC electronics.
As different as the Outlaw is from many other Electras, it is no surprise that it was made by Terada, who would later become the primary manufacturer of Gretsch guitars. The bridge, headstock, and other details suggest similarity to other Terada models.
From the 1977 catalog: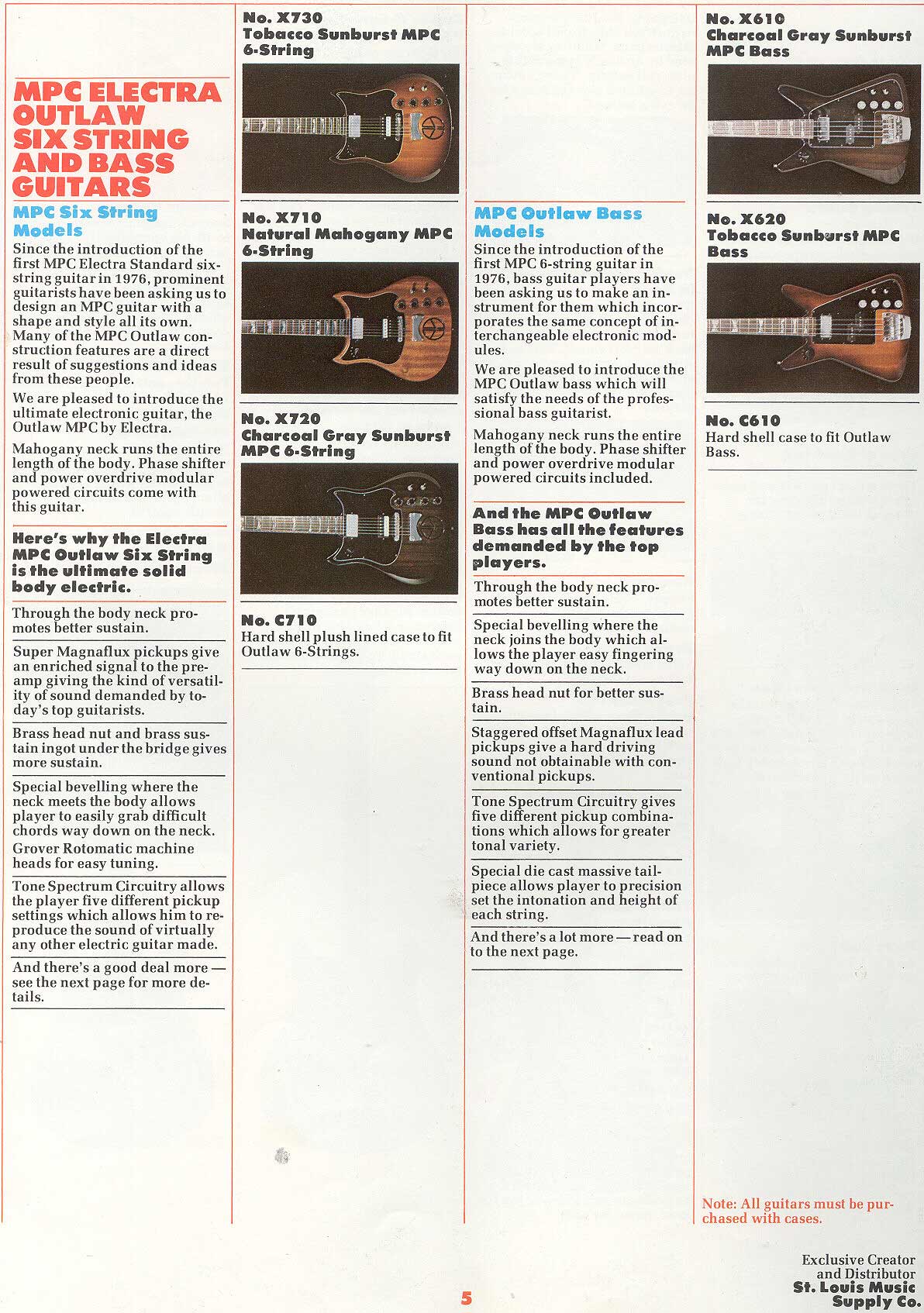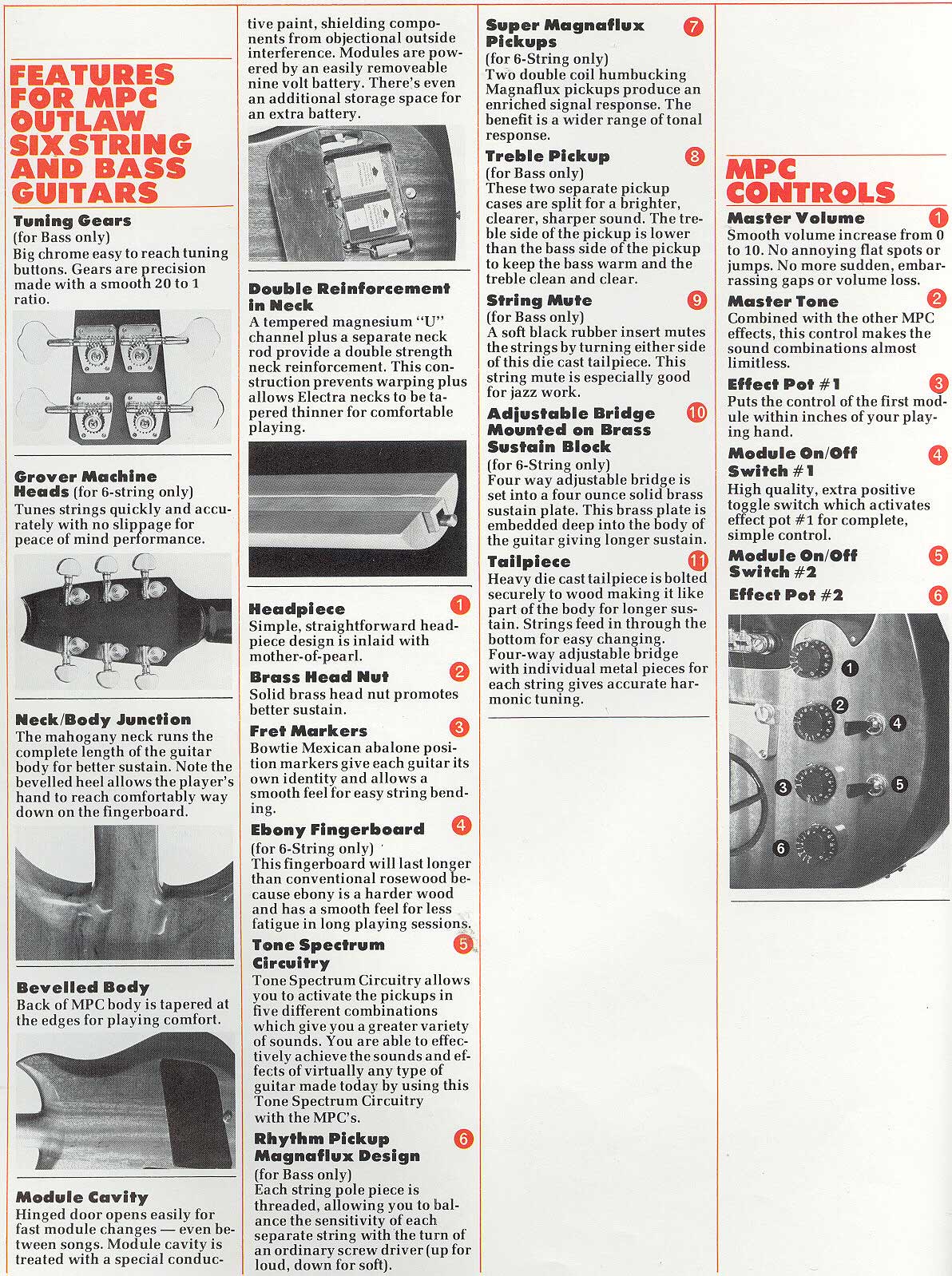 Back
Next